---
Kathleen Stansfield & The Gulf Coast Home Team
REALTOR
---
Kathleen Stansfield & The Gulf Coast Home Team
REALTOR
Phone:
Phone:

M:

941-786-6178

941-786-6178

mobile
Office:
Office:

EXIT King Realty

1804 Tamiami Trail S
Venice, FL 34293
I am with EXIT King Realty and the Gulf Coast Home Team in Sarasota/Charlotte/Manatee Counties Florida.
A few years back, I decided to create a real estate team. Why you may ask? As a Realtor it is very easy to max out on what one agent is able to do for their clients. After all there are only so many hours in the day. When I reached that point rather than dropping any balls, I created a team.
Forming the Gulf Coast Home Team we combined all our time, money and energy into figuring out not only how to grow our new team business, but also how to handle additional clients without dropping any balls. My most important task!
Ever since we began using this approach we have received nothing but compliments and praise from our clients. Please see our reviews on Zillow. We are very proud of what we have accomplished in such a short period of time.
If you would like to experience a truly professional real estate transaction please reach out to me either by phone 941-786-6178 or by email at KathleenStansfield@hotmail.com. I look forward to hearing from you and introducing you to our team.
We have an ever-expanding and extensive Nationwide Network of Trusted Real Estate Professionals, for both Residential and Commercial Transactions. Ask us to refer you so you can avoid shooting in the dark for customer service. 
Referral Agents: We offer impressive referrals to agents looking for a team in the South West FL service area, that will take care of their clients as well as they do- check out our raving reviews and give us a call. We ALWAYS answer our phones, or call you immediately back. 
Recruiting: If you have ever thought about getting into real estate (or making a change from your current brokerage), now may be the right time. Please contact us right away to find out why everyone that works at EXIT King Realty is so happy and proud of our company! 
Over 55?  Check out this link:  https://fchr.myflorida.com/fchr55andolderhousing/
Here's what our clients have to say about us on: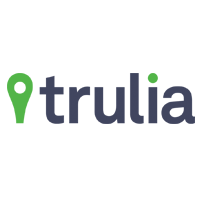 - Kam and Karen Jeffries reviewed Kathleen Stansfield 
"Kathleen Stansfield has gone the extra mile for us! It's not easy living in WV and trying to purchase property in FL, but she has gone above and beyond trying to make the process as easy and painless as possible. She asks questions to find out what we are interested in and to help her refine the search. She has also made very valued suggestions to make sure we are aware of all the different aspects of FL living. Yes, I would highly recommend Kathleen!"
- Kathy Rupert reviewed Kathleen Stansfield
03/31/2015 Helped me sell a home
"Kathleen has the knowledge and professionalism were looking for in a realtor to sell our home. Our home was sold in a very timely manner, actually quicker than we believed it would sell. We are very grateful Kathleen walked every step with us. Her positive attitude through all the negotiations made this a pleasure. Again we are so glad to have had Kathleen through this experience."

- Michelle Coburn reviewed Kathleen Stansfield 
"Kathleen has been wonderful.  She does exactly what she says she is going to do and always answers her phone!  It's so nice to find a realtor that really believes in customer service.  We loved our experience with her and will recommend her to all our friends and family.
- Cheryl Shelton reviewed Lauren Ward
03/24/2015 Helped me buy a home
"Lauren Ward is a perky professional. She was extremely helpful and as excited as I was when we found my dream house. I would only want to by a house from someone as enthusiastic as Lauren."
 
- Florent Lepreveau Reviewed Kathleen Stansfield 
"I highly recommend her service.  Since we arrived in the area of Bradenton Fl from France she has always been there to answer our questions and concerns."
- Sue Luparello reviewed Lauren Ward
03/24/2015 Helped me buy a home
 
"I just wanted to take a moment to send this thank you message for everything that you did for me in buying my house. I wanted to thank you for all the background work you did to make sure that offer I put in was market value. I also wanted to thank you for everything above and beyond your job as a Real Estate Agent, like keeping me calm when I was freaking out over things that went wrong and setting up inspections and going to them with and without me. You were very professional and a great personality too! Thank you again!!"
 
- Zuser20150929091355014 reviewed Kathleen Stansfield 
11/16/2015
"Kathleen Stansfield is a personable, down-to-earth, knowledgeable and awesome broker! My husband and I have worked with many over the years and she is in a class by herself. Smart, analytical, tireless, responsive, not overbearing, and she listens. Without asking, she'll do cost comparisonsbetween homes, even between communities. We were looking for a home in a golf community, and Kathleen came to our rescue and broke down all the golf memberships, fees, taxes, utilities, expenses, etc. If a problem needs to be solved, she'll offer realistic solutions. When we needed a solution to a landscaping problem, she was ready to select the shrubs and plant them herself. We are very impressed with Kathleen."
- Paul Wilbersheid reviewed Lauren Ward
03/13/2014 Helped me buy a home
"Lauren did an outstanding job for us. She was responsive, professional, and knowledgeable. We very highly recommend her for you real estate needs."
09/16/2015 - Rose Longson reviewed Kathleen Stansfield
"We have had several transactions with Kathleen over the last year, always a great experience! Bought and sold one, and bought another. Our adult children are getting ready to purchase their own home, and Kathleen is the realtor of choice, good, kind and caring."
- Kathleen Winslow reviewed Lauren Ward
03/14/2014 Helped me buy and sell a home
 
"Lauren went above and beyond the call of duty. She worked hard, was very knowledgeable and it was truly a pleasure to have her represent us!"
- 9/16/2015 - user6195532 reviewed Kathleen Stansfield 
Kathleen was a true pro. There were many issues surrounding the purchase of the property and she went over and above our expectations. I would highly recommend her as an agent.
- Roberta Olney Wrobel reviewed Lauren Ward
04/01/2015 Helped me buy a home
"Lauren was great to work with! I loved her enthusiasm and eagerness to help me find the perfect tropical home! She was very patient with me, even after submitting three different home offers, and doing three home inspections. My beautiful, South Venice home is just minutes from the South Venice ferry. I could not be happier. I love having the beach so close and convenient for taking in a quick evening sunset. I cannot express how thankful I am to Lauren for taking care of all my paperwork. Her attention to detail was FABULOUS! It was difficult to continual sneak away from my full-time marketing job while still living in Minnesota. After meeting Lauren once, I completely trusted her to handle all of my home transaction needs. Being 1,600 miles away, I needed an agent I could respect and trust! Lauren went above and beyond, and attended all of my home inspections without me, and provided excellent referrals. Her referred mortgage company was a pleasure to work and qualified me in no time. The local insurance company was also a great fit for my needs. They gave me great home rates, and they now cover my car too!"
- 09/15/2015 - amphil1 reviewed Kathleen Stansfield
"Kathleen was always ready to show me a home or homes that I found when I called. She also had homes that she researched for me to see and would accommodate my schedule. She knows the area very well and the right people to help with loans, inspections etc. when buying a home. I recommend her very highly as and agent. After all the time we spent looking for just the right house she became my friend." - Ann
-Carol Landskroener reviewed Lauren Ward
06/11/2014 Helped me buy a home
"Lauren was wonderful in helping with the purchase of my condo. I haven't bought any real estate in 29 years. She walked me through step by step and answered all my questions. She was honest with me and advised me well. She negotiated some extras in the contract. I took possession in less than three weeks."
- Richard Ray reviewed Lauren Ward
04/11/2014 Helped me buy a home 
"Lauren was very helpful in the purchasing process of our new home in North Port. She was courteous, knowledgeable, and responsive to our needs. As information became available in the loan approval process, she kept us informed every step of the way. She was very professional on all occasions. We highly recommend her for your real estate needs."
---
Recent Sales
$180,000
Listing courtesy of ERA Preferred Prop of Venice
$122,000
Listing courtesy of Keller Williams Peace River Pa
$180,000
Listing courtesy of Exit King Realty
$125,000
Listing courtesy of Pointe of Palms Real Estate